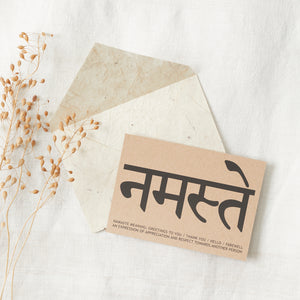 Would you like to give someone special a beautiful fair trade handmade gift, but can't quite decide what to choose..? Then our new AURA QUE gift vouchers are for you!
We know it can sometimes be hard to choose the snuggest fit of slippers or the most complementary colour of accessories for your loved one. Now you can send them a gift voucher for our AURA QUE online store, so they can find a perfect match at their leisure.
Gift vouchers available in values: £20, £30, £50, £100.
If your ideal gift is currently marked out of stock, it will be back! The disruption caused by the pandemic to our workshops in Nepal, and to international freight, mean we have struggled to maintain stock levels this season. A gift voucher purchase helps us support the artisans who have worked against the odds to complete our winter orders. That design you've had your eye on will be back in the new year - just click the 'out of stock' button to register to be alerted by email when your favourite item is back. 
On purchase, you will receive a confirmation email with your gift voucher, which you can send on to your recipient or print out and give to them. The AURA QUE gift card email also includes a short summary about AURA QUE and the artisans we work with, and there is also a bonus 10% off discount code from us as well! 

AURA QUE Gift Voucher Terms & Conditions:
Please note that you will receive the gift voucher by email only, as we are unable to post out any gift cards to your recipients as the unique gift code is sent securely to you directly by email.
All vouchers can be used in conjunction with offers and sale prices, and valid for one year from date of purchase.
When making an online purchase from the AURA QUE online boutique, you can redeem the value of a gift card by entering its unique code at checkout. This code isn't case sensitive. A gift card holds a balance, which can be spent over more than one order. Gift card balances are applied to the total value of an order, which can include taxes and shipping.
When redeeming the voucher online, if the balance available on the gift card is greater than or equal to the order total, then you can click on 'complete order' and use any remaining balance on another order. Or, if the balance available on the gift card is less than the order total, then you will prompted to choose a second payment method for the balance before placing the order.